Welcome to Toronto Theosophical Society
This site provides information about Theosophy and the Toronto Theosophical Society.
Objects:
✔ To form a nucleus of the Universal Brotherhood of Humanity, without distinction of race, creed, sex, caste or colour.
✔ To encourage the Study of Comparative religion, Philosophy and Science.
✔ To investigate unexplained laws of Nature and the powers latent in man.
Latest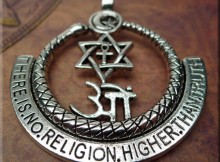 Theosophy Foundation
Read More