Ven Prof. Bhikkhu Mihita. Buddhism Seminar
|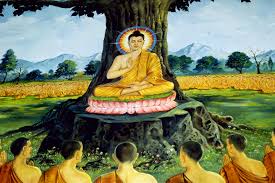 I have three topics in mind at the moment. They are as follows:
Night of the Buddha's Enlightenment.
Four Noble Truths as Medical Paradigm.
Noble Eight-fold Path for Everyday Living towards Liberation.
The Seminar includes a talk and Q & Answers.
Still to approve: Nov 9-10 (Sat-Sun)   Dec 7-8  and 14-15.
Metta!
Ven Prof. Bhikkhu Mihita