The Masters today, Yoga of the Future.
|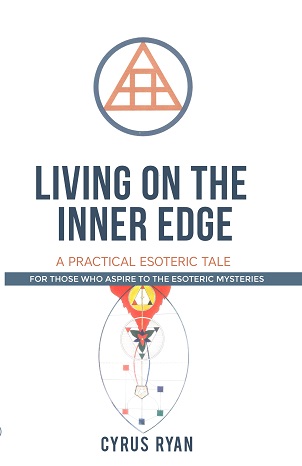 The topic of the talk Cyrus Ryan on Tuesday, October 23/18 at 7:30 pm is 
The Masters today, Yoga of the Future.
Cyrus will present his book, Living on the Inner Edge at that time.
The Masters today, Yoga of the Future.
From the early days of Theosophy right through to the works of the Master D.K., becoming a 'chela' in one of the Ashrams of the Masters has touched the hearts of all Theosophists around the world even to the present. Cyrus Ryan was involved in Group Work for over thirty years that was started by his teacher, RN. The Group in 1978, had been contacted by one of the Masters of Wisdom. The Masters wished to see what would happen to a group of Western aspirants subjected to various spiritual energies and events. The members of the group were given a word of power, and entered into a probationary period that would lead to the door of one of the Inner Ashrams of the Masters. The members were like guinea pigs in a maze trying to find their way, having been given a powerful tool and a partial map.
What did they learn? What does the aspirant of today have to do in our modern tech-crazed world to enter into the inner Ashram of the Masters? Cyrus will speak of his experiences, the disciplines, and the teaching that evolved through working in an esoteric group including some of his experiences in India and Tibet, effectiveness of group meditation, and need for esoteric group work.