Next Full Moon Meditation
|
On the occas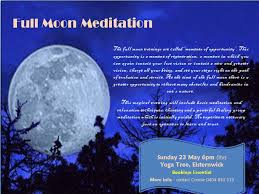 ion of the full moon the particular alignment of sun, earth and moon creates a spiritual vibration which not only facilitates meditation, but also makes possible a closer rapport with the inner worlds. Meditation at these times is widely observed. Many groups are following this rhythm and seeking to render service to humanity and our planet through special celebrations.
These meditations are open to the general public.
Click  HERE  for dates and times…
 Next Full Moon Meditation
Friday,    July 27                                        Leo        "I am That and That I am".
Actual Full Moon will take place on Friday, July 27   at 8:20 PM (United Eastern Time)